Ohio Motorola Radio Repeaters and Infrastructure
Next-generation technology for voice, video, and data.
Need help choosing a radio? Find the right radio for your operation in just a few clicks
Improve safety 
Increase safety and productivity with advanced communications.
Expand Coverage
Keep your entire team connected regardless of location or conditions.
Reduce Downtime
Don't let poor communication impact the efficiency of your operations.
Two-Way Radio Repeaters and Infrastructure for Ohio
.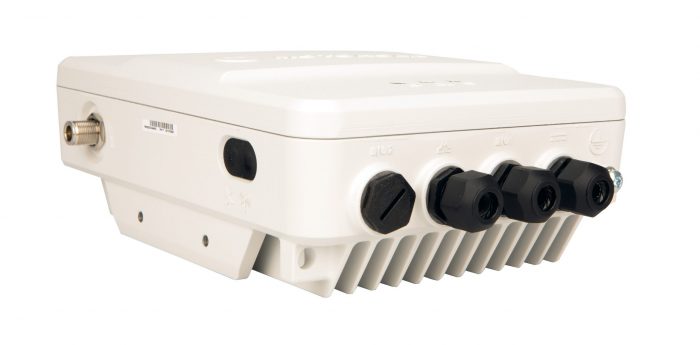 Your two-way radios connect your employees to get the job done safely and efficiently. Ensure your radios have a quality infrastructure to maximize communication while improving clarity and network security.
Motorola radio repeaters work to extend the range of your network and overcome signal obstructions to ensure reliable communication between multiple or a single site. Coverage can be extended outdoors and indoors, making repeaters the ideal choice for dynamic work environments. Motorola repeaters can also operate in digital and analog mode, providing easy migration between technologies at a pace and budget that is comfortable for you.
Improve Coverage
Motorola repeaters extend the range of your network. If your Ohio business experiences faulty coverage due to indoor interference or operating remotely, a Motorola repeater is likely the solution you need.
Amplify Signals
Underground parking, pedways, basements, and stairwells are areas in a facility that typically have poor reception. Repeaters help to amplify and distribute wireless signals in low reception areas to reduce dead zones and dropped calls.
Reach Remote Locations
Many Ohio businesses in the construction, oil and gas, and transportation industries routinely deal with working in remote locations. Repeaters provide seamless roaming coverage between sites across the city, state, and country.
Indoor Solutions
Ideal for large facilities, reinforced concrete structures, and high-rises. Radio users operating in emergency services, such as fire departments, paramedics, and police use indoor repeaters to avoid transmission bottlenecks.
Outdoor Solutions
Not all geographical locations receive the same network coverage, meaning your important communications could be missed if you don't have the right Motorola MOTOTRBO Digital Repeater to extend reach throughout your required coverage area.
Scalable Solutions
As your business grows, your systems must grow with it. Motorola repeaters are compatible with Motorola conventional single-site and wide-area trunked radio systems, in addition to supporting analog and digital transmissions.
How Repeaters Work
A 2 way radio repeater is a combination of a radio receiver and a radio transmitter that receives a signal and retransmits it, so that two-way radio signals can cover longer distances. Repeater systems use two different radio frequencies; the mobile stations transmit on one frequency, and the repeater station receives those transmissions and transmits on a second frequency. A repeater sited at a high elevation can allow two mobile stations, otherwise out of line-of-sight propagation range of each other, to communicate.
Next Generation Technology
Motorola two-way radio repeater systems represent a huge leap forward in design and technology. Based on a wealth of field experience, customer feedback, and technological innovation, these repeaters deliver outstanding high performance and high reliability for commercial and industrial two-way radio systems. Boost your productivity, efficiency, and employee safety with a state-of-the-art Motorola repeater for your Ohio business with the help of the experts from Ohio.
We help to keep you
.
every day
CDG Wireless
Is a certified Motorola radio dealer and leading wireless communications company in Ohio, providing business and government organizations with next-generation voice, video, and data solutions for over 20 years. Our communications experts are trained to discover the unique distinctions of each business and make recommendations for a customized communications solution consistent with the client's goals and budget.
Get in touch
653 McCorkle Blvd
Suite D
Westerville, OH 43082
1 (888) 856-0154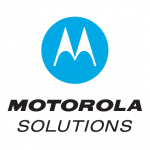 Motorola Solutions
We are proud to partner with Motorola Solutions, a global leader in mission-critical communications for communities & businesses. Companies around the world are transforming their operations with Motorola's integrated wireless solutions and services. Instantly connect your team and keep operations running seamlessly so that your business can stay competitive.
Using technical audits and advanced coverage testing, CDG evaluates your system requirements and recommends the most effective plan for improving communications.