Motorola Two-Way Radios in Ohio
Next-generation technology for voice, video, and data.
Need help choosing a radio? Find the right radio for your operation in just a few clicks
Improve safety 
Increase safety and productivity with advanced communications.
Expand Coverage
Keep your entire team connected regardless of location or conditions.
Reduce Downtime
Don't let poor communication impact the efficiency of your operations.
Motorola Two-Way Radios for Ohio
.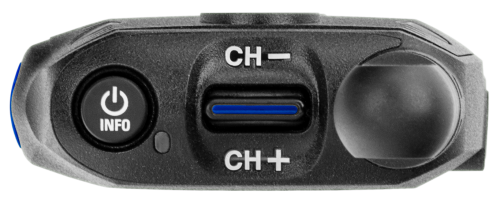 With the push of a button, the right solution can help your team maximize productivity and reduce inefficiencies. Motorola two-way radios connect your Ohio business and keep your team safe, secure, and effective. Motorola's MOTOTRBO™ radios are more than just two-way radios. They are a complete communications solution.
From radios to infrastructure to consoles, your operations will benefit from seamless integration and communication. The MOTOTRBO line offers a variety of systems that cater to the different needs of businesses, all while maintaining a high standard of durability, quality, and maximum network coverage. Both portable and mobile radios employ digital technology for exceptional voice quality, simple data sharing, enhanced features, and more.
Durable Design
Motorola puts all of their radios through Accelerated Life Testing to ensure reliable performance against water, dust, extreme temperatures, drops on concrete, and vibrations and shocks from heavy machinery.
Extended Battery Life
Cover multiple shifts on a single charge. Motorola puts all radio accessories through the same rigorous testing they put their radios through, so you can trust every component of your radio is built to last.
Reliable Coverage
No matter if you only need a couple of radios or complete coverage on a single site, across the country, or even around the globe – Motorola 2 Way Radios give you the reliable coverage you need where you need it.
Flexible Options
From lightweight radios for industries that require users to be on their feet all day, to heavy-duty radios for rugged environments and harsh conditions. CDG Wireless offers a wide range of radios to fit your needs.
Enhanced Safety
Improve the safety of your team and the communities you serve with advanced safety features, such as Man Down, Lone Worker, Location Tracking, Emergency Interrupt, and more.
Cost-Effective
No recurring fees, a durable design to reduce repair costs, and USDOT compliant to avoid expensive fines. Motorola Radios remain the most cost-effective choice for reliable workplace communications.
Refuse to Compromise
Communication is the key to efficient operations in any business. Motorola two-way radios are the best solution for any business requiring instant, reliable communications. Equip your team with the communication devices they need to maximize productivity and safety. With exceptional voice quality and outstanding usability, Motorola MOTOTRBO are the best two-way radios to keep your workforce and operation connected without compromise.
Powerful Performance
Transform your workplace with remastered digital technology. Overcome challenges like communicating in noisy environments or over long distances, managing workforces or employee safety, or diminishing productivity. MOTOTRBO radios are prepared to help you overcome the wide variety of communication challenges you face daily. No matter the device you choose, all devices work together seamlessly to deliver advanced features to enhance your safety, productivity, and efficiency.
CDG Wireless has been working with public agencies across Ohio for over 20 years. Our team of experts are ready to answer any questions you have about features and pricing for public safety radios in Ohio.
We help to keep you
.
every day
CDG Wireless
Is a certified Motorola radio dealer and leading wireless communications company in Ohio, providing business and government organizations with next-generation voice, video, and data solutions for over 20 years. Our communications experts are trained to discover the unique distinctions of each business and make recommendations for a customized communications solution consistent with the client's goals and budget.
Get in touch
653 McCorkle Blvd
Suite D
Westerville, OH 43082
1 (888) 856-0154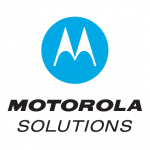 Motorola Solutions
We are proud to partner with Motorola Solutions, a global leader in mission-critical communications for communities & businesses. Companies around the world are transforming their operations with Motorola's integrated wireless solutions and services. Instantly connect your team and keep operations running seamlessly so that your business can stay competitive.
Using technical audits and advanced coverage testing, CDG evaluates your system requirements and recommends the most effective plan for improving communications.