Ohio Motorola Radio Systems
Next-generation technology for voice, video, and data.
Need help choosing a radio? Find the right radio for your operation in just a few clicks
Improve safety 
Increase safety and productivity with advanced communications.
Expand Coverage
Keep your entire team connected regardless of location or conditions.
Reduce Downtime
Don't let poor communication impact the efficiency of your operations.
Two-Way Radio Systems for Ohio
.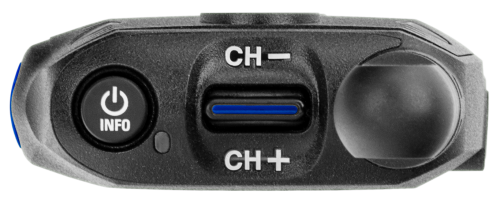 CDG Wireless radio and wireless products give you innovative, easy-to-operate, and budget-friendly solutions for your voice and data communications needs. Whether you have a small company or large corporation, our staff at CDG Wireless are dedicated to helping you find the right equipment for your operation.
Motorola MOTOTRBO Commercial Radio Systems
Capacity Plus
Capacity Plus is a scalable, single-site digital trunking solution that expands coverage and capacity volumes up to 1,200 users, and is ideal for hospitals, warehouses, and manufacturing plants. Receiving work order tickets from plant supervisors, text messages from the manufacturing line, or location updates throughout hospital facilities, employees can exchange voice and data information all on the same system.
IP Site Connect
Leverage a standard IP network to connect up to 15 repeaters and 100 users on a single site or dispersed locations. The Automatic Site-Roaming feature secures the smooth exchange of voice and data by eliminating the need for employees to physically change channels as they move throughout the coverage area across the city, state or country.
Capacity Max
Capacity Max also further enhances scaling capabilities to support up to 250 sites with up to 3,000 users per site. This trunked radio system is based on a standard IP network, removing the need for specialized hardware and is designed with layers of redundancy so that no single failure can bring down the entire system. The system supports all the innovative features MOTOTRBO is known for, from enhanced security, long text messaging, and advanced location tracking.
Expand Coverage
Without adequate coverage, your communication devices can become ineffective bringing your operation to a halt. A commercial radio system provides continuous, unbroken coverage to keep your team connected no matter where the job takes them.
Improve Safety
Keeping your workforce connected also means keeping them safe. An employee who encounters a dangerous situation should always be able to call on their team. Seamless roaming and connectivity provide reliable communications for quick emergency response.
Increase Capacity
Users will only register with the nearest site controller rather than all the controllers in the system. This Dynamic Site Assignment uses only the resources needed at each site to complete your call, so the overall capacity of your system is increased.
Feature-Rich
Digital radio systems offer advanced features, such as GPS, SCADA and alarm management, and Repeater Diagnostics and Control (RDAC) that allow you to manage and configure devices from a remote location.
Scalable Solution
IP Site Connect is an easy upgrade from a single-site conventional radio system, and as your business grows, it's easy to further upgrade from IP Site Connect to a MOTOTRBO trunked system such as Capacity Max. Your investment is safe.
Secure Networks
A three-level check helps to prevent unauthorized users from accessing your radio system. In addition, the network manager's disable feature makes it easy for you to remotely deactivate a lost or stolen radio.
A System for Every Business
With Motorola MOTOTRBO radio systems, enterprises can add benefits to the devices your team is already using, connect sites across wide areas and borders, free workers to use their device of choice, and improve workforce management. CDG Wireless understands the challenges you face and our team of Motorola factory-trained and certified experts offer Free System Assessments to evaluate your system requirements and recommend the most effective plan for improving team communications.
We help to keep you
.
every day
CDG Wireless
Is a certified Motorola radio dealer and leading wireless communications company in Ohio, providing business and government organizations with next-generation voice, video, and data solutions for over 20 years. Our communications experts are trained to discover the unique distinctions of each business and make recommendations for a customized communications solution consistent with the client's goals and budget.
Get in touch
653 McCorkle Blvd
Suite D
Westerville, OH 43082
1 (888) 856-0154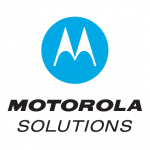 Motorola Solutions
We are proud to partner with Motorola Solutions, a global leader in mission-critical communications for communities & businesses. Companies around the world are transforming their operations with Motorola's integrated wireless solutions and services. Instantly connect your team and keep operations running seamlessly so that your business can stay competitive.
Using technical audits and advanced coverage testing, CDG evaluates your system requirements and recommends the most effective plan for improving communications.