Two-Way Radio Applications for Ohio
Next-generation technology for voice, video, and data.
Need help choosing a radio? Find the right radio for your operation in just a few clicks
Improve safety 
Increase safety and productivity with advanced communications.
Expand Coverage
Keep your entire team connected regardless of location or conditions.
Reduce Downtime
Don't let poor communication impact the efficiency of your operations.
Incident Management Software for Ohio
.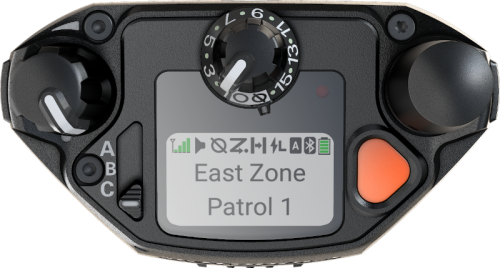 To complement the MOTOTRBO™ portfolio of digital two-way radio systems, Motorola has partnered with premium developers across the industry to provide a wide selection of exclusive software applications to enhance your operational efficiency and safety. Our Motorola MOTOTRBO Applications in Ohio deliver a variety of products that are easy-to-use, cost-effective, and turn complex functions into manageable systems.
Maintaining good communication and ensuring worker safety is a key priority across Ohio industries. Integrated and customizable Motorola applications boost communications with extended call functionality, monitoring, and management of personnel and assets. Not only will applications improve system stability, security and reliability, but they will also reduce hardware overhead and maintenance costs.
Improved Safety
When an emergency occurs while workers are isolated on the road or handling combustible materials, MOTOTRBO™ digital technology can automatically send audio and visual alerts to an individual, a group of people, or to all members on a system.
Instant Messaging
Motorola applications enable teams to seamlessly connect their workforce and efficiently relay critical information in real-time. Cutting-edge software connects to any location and messaging server, runs on common operating platforms, and can be established on any network.
Reduce Downtime
MOTOTRBO software applications provide a bridge between hardware and operations in equipment and systems. With added security and monitoring, alarm and telemetry applications offer reliable connectivity so that unplanned downtime is significantly reduced.
Track Mobile Assets
GPS, indoor positioning, and geofencing allow for accurate location tracking of workers and vehicles in real-time for better asset management and improved response times during an emergency.
Optimize Performance
System monitoring applications give you a dashboard view of key metrics and parameters, with detailed logs on your radio system usage helping you to optimize performance and define future system growth and upgrades.
Interoperability
Select from several solutions to customize your infrastructure to meet the needs of your operation. There are options to extend the reach of your communications network and interoperate with other radio systems, telephones, and mobile computing devices.
Expand Communications Beyond Voice
MOTOTRBO delivers increased capacity and enhanced functionality but also makes it possible to expand communications beyond voice. Motorola's two-way radio app solutions enable organizations to expand the functionality of their digital radios with integrated applications such as text messaging, location-based services (LBS) and telemetry, as well as the capability to customize solutions for the type of industry, operation, and individual user needs.
Excel in Demanding Industries
Through the MOTOTRBO Application Developer Program (ADP), Motorola collaborates with industry experts around the world, providing access to MOTOTRBO technology for the creation of customized and integrated communication solutions. ADP Partners are software developers and system integrators who have proven their expertise and commitment to deliver high quality, integrated and customer-focused applications for a wide range of industry sectors.
We would be happy to answer any further questions you might have about the advantages of Motorola MOTOTRBO Applications in Ohio and how they can be integrated into your business structure.
We help to keep you
.
every day
CDG Wireless
Is a certified Motorola radio dealer and leading wireless communications company in Ohio, providing business and government organizations with next-generation voice, video, and data solutions for over 20 years. Our communications experts are trained to discover the unique distinctions of each business and make recommendations for a customized communications solution consistent with the client's goals and budget.
Get in touch
653 McCorkle Blvd
Suite D
Westerville, OH 43082
1 (888) 856-0154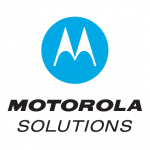 Motorola Solutions
We are proud to partner with Motorola Solutions, a global leader in mission-critical communications for communities & businesses. Companies around the world are transforming their operations with Motorola's integrated wireless solutions and services. Instantly connect your team and keep operations running seamlessly so that your business can stay competitive.
Using technical audits and advanced coverage testing, CDG evaluates your system requirements and recommends the most effective plan for improving communications.