Ohio In-Building Coverage Solutions
Next-generation technology for voice, video, and data.
Need help choosing a radio? Find the right radio for your operation in just a few clicks
Improve safety 
Increase safety and productivity with advanced communications.
Expand Coverage
Keep your entire team connected regardless of location or conditions.
Reduce Downtime
Don't let poor communication impact the efficiency of your operations.
Mobile Signal Boosters for Ohio
.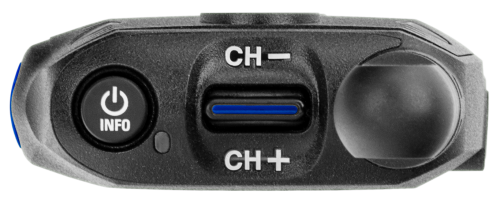 Are you struggling with limited two-way radio range or poor cell phone reception? Our solutions for in-building wireless signal boosters in Ohio will help improve and expand your network coverage for radios and cell phones. Businesses and agencies that often need this type of solution are:
DAS - Distributed Antenna Systems in Ohio
DAS in-building wireless solutions pick up wireless signals that come into buildings and deliver them to remote spots. The network of cables already located in your facility is the core of the DAS system, but our cabling has splitters that divert part of the system to locations experiencing connectivity issues.
BDA - Bi-Directional Amplifiers in Ohio
Bi-directional amplifiers (BDA) boost signals that sustain two-way radio and cellular communications throughout your facility - including stairwells, underground tunnels, parking garages, and other challenging areas. The BDA receives the signal from an antenna, which is located in an area unobstructed from the cell tower. After the BDA receives the signal, it then distributes the signal to places that would otherwise be unreachable
Cost-Effective
Instead of replacing your entire system, CDG Wireless in-building solutions work to boost the coverage of your current mobile range, saving you the cost of investing in a new system and the downtime associated with installation.
Reliable Communications
Uninterrupted communications means uninterrupted workflow. Keep your Ohio operation running at peak efficiency and witness the benefits directly on your bottom line.

liminate Dead Zones
Dead spots in two-way radio and cellular signals are common in parking garages, underground tunnels, and equipment rooms. CDG Wireless technicians analyze and monitor your site's signal strength and prepare actionable plans to boost coverage.
Improve Safety
Poor reception can become a significant safety risk during an emergency. Extending mobile coverage to eliminate dead zones will keep your team and guests connected and safe in the moments that matter most.
Extend Mobility
No one wants to be tied to a specific location when they need to get work done or make a call. Seamless coverage throughout your facility means the freedom to work and communicate without limitations.
Reduce Interference
Communicating over large areas or throughout a facility means there's a good chance your transmissions will experience interference at some level. A DAS or BDA signal booster helps to reduce interference and keep communications crisp and clear.
Leaders in DAS and BDA Systems
CDG Wireless partners with only the best in communications solutions. Our suppliers of DAS and BDA systems are no exception. Working with Motorola and Tessco, our team has access to the most advanced in-building solutions available on the market today.
Full-Service Deployment
At , we take your in-building mobile coverage needs seriously. Our team of experts work with you to recommend a custom solution designed to work with the infrastructure of your building and the communications needs of your operation. To assist your team with speeding up a successful launch, our technicians handle every aspect of system deployment. When the job is complete, we'll confirm that every component provides all the coverage, capacity and functionality you need.
We help to keep you
.
every day
CDG Wireless
Is a certified Motorola radio dealer and leading wireless communications company in Ohio, providing business and government organizations with next-generation voice, video, and data solutions for over 20 years. Our communications experts are trained to discover the unique distinctions of each business and make recommendations for a customized communications solution consistent with the client's goals and budget.
Get in touch
653 McCorkle Blvd
Suite D
Westerville, OH 43082
1 (888) 856-0154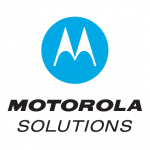 Motorola Solutions
We are proud to partner with Motorola Solutions, a global leader in mission-critical communications for communities & businesses. Companies around the world are transforming their operations with Motorola's integrated wireless solutions and services. Instantly connect your team and keep operations running seamlessly so that your business can stay competitive.

Tessco
Tessco Technologies is a leading value-added supplier of wireless communications products for network infrastructure, site support, fixed and mobile broadband networks, and mobile phone accessories. Tessco continues to set the pace as the leading value-added distributor to the wireless world.
Using technical audits and advanced coverage testing, CDG evaluates your system requirements and recommends the most effective plan for improving communications.