Ohio Private LTE Broadband Network
Next-generation technology for voice, video, and data
Need help choosing a radio? Find the right radio for your operation in just a few clicks
Improve safety 
Increase safety and productivity with advanced communications.
Expand Coverage
Keep your entire team connected regardless of location or conditions.
Reduce Downtime
Don't let poor communication impact the efficiency of your operations.
Motorola MOTOTRBO Nitro for Ohio
.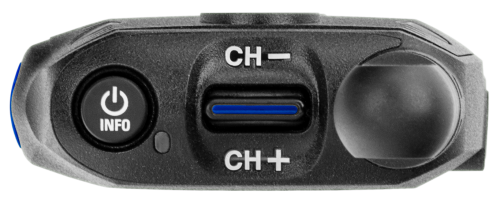 As the number of devices, applications, and users continue to expand, Wi-Fi is reaching a tipping point in its ability to keep up.
From large manufacturing facilities that require connection while moving from floor to floor, to sprawling resorts and college campuses where Wi-Fi coverage across the entire property is essential – commercial solutions are not engineered to support these types of business-critical communications – until now. 
 Introducing MOTOTRBO Nitro, the first fully managed Citizens Broadband Radio System (CBRS) platform that outperforms Wi-Fi by combining private broadband data with business-critical voice. Nitro is packed with enterprise-grade features such as high-fidelity audio, enterprise-grade private broadband, 24/7/365 support, predictive network monitoring, and simple-to-deploy infrastructure.
Predictable Monthly Rates
CDG Wireless removes the hassle of network management by installing, managing, and maintaining the system for you at a low monthly rate. No up-front network costs or unexpected surprises at the end of the month.
Extended Range
Motorola MOTOTRBO Nitro comes with twice the capacity and up to four times the range of consumer-grade solutions. Deliver seamless, secure, high-fidelity voice conversations across your work site or across the country.
Multi-Device Support
From radios and smartphone to specialized handsets, MOTOTRBO Nitro in Ohio extends your existing voice network to support enhanced security, productivity, work-order ticketing, and customer service apps.
Improved Coverage
Because the spectrum isn't shared like Wi-Fi, the FCC allows the use of more powerful transmitters, so fewer access points are needed. A single CBRS access point covers the same area as five Wi-Fi access points.
Network Security
CBRS is inherently more secure than Wi-Fi. All you need to connect to a corporate Wi-Fi network is an SSID and password. CBRS utilizes SIM cards instead of SSIDs for complete
network
control.
Simple Infrastructure
The MOTOTRBO Nitro core is in the cloud, so there's barely any setup, management or space required. And the hardware is ready to go as soon as you are. All it needs is power and an internet connection. 
Always Connected
With Nitro, enterprises can bring secure push-to-talk to the smart devices their team is already using, connect radio systems together, and free workers to use their device of choice, from virtually any location. And thanks to Nitro's ability to connect with MOTOTRBO DMR and WAVE PTT clients, instant, seamless voice conversations can occur with a radio in a neighboring facility—or a smartphone across the country.
Powerful Performance
Because the Nitro platform is based on LTE, CBRS devices are optimized to deliver seamless handoffs between access points. This quality of service has traditionally been a challenge for Wi-Fi devices as employees move between floors in a building or from one building in a campus to another. Where it's impractical—or just too expensive—to install ethernet or fiber, Nitro powered by CBRS can provide the secure backhaul that increasing voice and data pressures demand.
We help to keep you
.
every day
CDG Wireless
Is a certified Motorola radio dealer and leading wireless communications company in Ohio, providing business and government organizations with next-generation voice, video, and data solutions for over 20 years. Our communications experts are trained to discover the unique distinctions of each business and make recommendations for a customized communications solution consistent with the client's goals and budget.
Get in touch
653 McCorkle Blvd
Suite D
Westerville, OH 43082
1 (888) 856-0154
Our CBRS Broadband Network Partner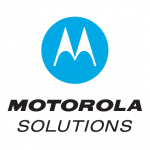 We are proud to partner with Motorola Solutions, a global leader in mission-critical communications for communities & businesses. Companies around the world are transforming their operations with Motorola's integrated wireless solutions and services. Instantly connect your team and keep operations running seamlessly so that your business can stay competitive. 
Using technical audits and advanced coverage testing, CDG evaluates your system requirements and recommends the most effective plan for improving communications.