Ohio Construction Radios and Next-Generation Communications Solutions
Seamless integration for voice, video, and data.
Need help choosing a radio? Find the right radio for your operation in just a few clicks
Keeping crews connected, safe, and productive
Staying competitive in the construction industry requires finding innovative ways to save money. Among the stress of controlling material and labor costs, dropping profit margins, and competitive bids, the last concern on a construction site should be communication. 
CDG Wireless offers construction two-way radios and interoperable communications for small independent contractors, mid-size contractors, and large construction operations. From commercial buildings to new homes and road work, we can provide a customized communications solution that will reduce the cost of inefficiencies and downtime, while keeping crew safety at the forefront.
Most Popular Construction Radios

Perfect for everyday workers who
need effective communications.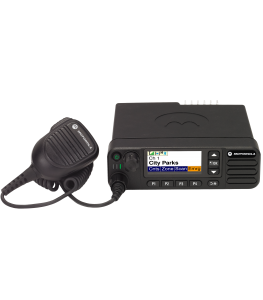 High-powered mobile radios connect you completely and without compromise.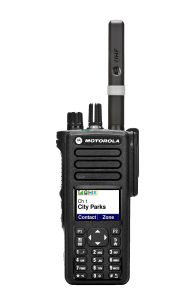 Designed for the skilled professional who refuses to compromise.
Two-Way Radios
Motorola construction radios in Ohio are known for their durability. They are designed to withstand the elements on sites like wind and rain, exposure to salt fog, blowing dust, vibrations, and extreme temperatures.
Video Surveillance
Safeguard your sites and equipment from theft. Our inventory includes indoor and outdoor models, multiple mounting options, and lenses capable of panoramic viewing to ensure that all areas of your facility are covered.
Motorola Radio Systems
Whether you have a small crew or manage large scale projects across multiple sites throughout Ohio, our radio systems offer maximum coverage, capacity, and control so that you can effectively manage your fleet.
Business Cellular
Connect your crew to our high-speed network for instant communication from more places than ever before. Get reliable network coverage for voice and data with flexible plan options and predictable monthly rates.
Multi-Device
Motorola Unified Team Communications takes push-to-talk (PTT) beyond the boundaries of radio. Managers, supervisors, and other workers can use smart devices to stay connected to the radio system without the need to carry multiple devices.
Repair & Installation
We are an authorized service, sales, and warranty dealer for Motorola two-way radio system repair and installation. Our certified techs are trained to provide expert service on the latest technologies.
Versatile and powerful, Ohio construction two-way radios seamlessly integrate with our full suite of voice, video, and data solutions to help keep jobs on-time and on-budget. Two-way radios offer advanced features such as noise-cancelling audio to ensure messages are heard over loud machinery and never have to be repeated. Video surveillance features offer license plate recognition to protect your people and property.
Instant and reliable communications save time by getting questions answered quickly from remote locations. Radios make it easy to request additional tools, equipment, and crew members with just the push of a button. Powered with extended battery life, Motorola construction radios last as long as you do, minimizing the need to swap out batteries mid-shift. Indoor location tracking and GPS makes it easy for management to monitor and effectively allocate personnel and mobile assets.
Motorola radios for construction sites come packed with safety features to accelerate emergency response. Features such as Man Down and Lone Worker send automated alerts when a worker has fallen or becomes unresponsive. GPS and audio signals provide precise location information for responders to find and resolve emergency situations faster than ever before.
Most Popular Construction Radio Accessories
We help to keep you
.
every day
CDG Wireless
Is a certified Motorola radio dealer and leading wireless communications company in Ohio, providing business and government organizations with next-generation voice, video, and data solutions for over 20 years. Our communications experts are trained to discover the unique distinctions of each business and make recommendations for a customized communications solution consistent with the client's goals and budget.
Get in touch
653 McCorkle Blvd
Suite D
Westerville, OH 43082
1 (888) 856-0154
Using technical audits and advanced coverage testing, CDG evaluates your system requirements and recommends the most effective plan for improving communications.