CDG Wireless Careers in Ohio
Next generation technology for voice, video, and data
Need help choosing a radio? Find the right radio for your operation in just a few clicks
Are you interested in CDG Wireless Careers in Ohio?
At CDG Wireless, we believe in providing our customers with top-quality service that they can't find anywhere else. Not only do we offer the best services in wireless radio communication, but we also take pride in coming up with unique communication solutions for all of our clients.

So, we hire only the best. As our business grows, so does our team of experts, and we're always looking for talented new individuals to join us.
Why Work at CDG Wireless?
Do you like making a difference in working behind the scenes? Do you enjoy being part of a communications solution team that provides companies and organizations with plans and strategies to make their business a success? If you answered "yes" to these questions, then we'd love to hear from you.

We're looking for passionate individuals interested in wireless communication and technology who have experience working in the industry. No matter what your background, we have a challenging and exciting career for you. Learn more about our CDG Wireless Careers in Ohio and what we do by checking out our employment opportunities below.
Are you interested in CDG Wireless Careers in Ohio?
Are you ready for an exciting career in wireless communications? If you're ready to challenge yourself, we encourage you to contact us and join our team.
We help to keep you
.
every day
CDG Wireless
Is a certified Motorola radio dealer and leading wireless communications company in Ohio, providing business and government organizations with next-generation voice, video, and data solutions for over 20 years. Our communications experts are trained to discover the unique distinctions of each business and make recommendations for a customized communications solution consistent with the client's goals and budget.
Get in touch
653 McCorkle Blvd
Suite D
Westerville, OH 43082
1 (888) 856-0154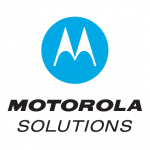 Motorola Solutions
We are proud to partner with Motorola Solutions, a global leader in mission-critical communications for communities & businesses. Companies around the world are transforming their operations with Motorola's integrated wireless solutions and services. Instantly connect your team and keep operations running seamlessly so that your business can stay competitive.