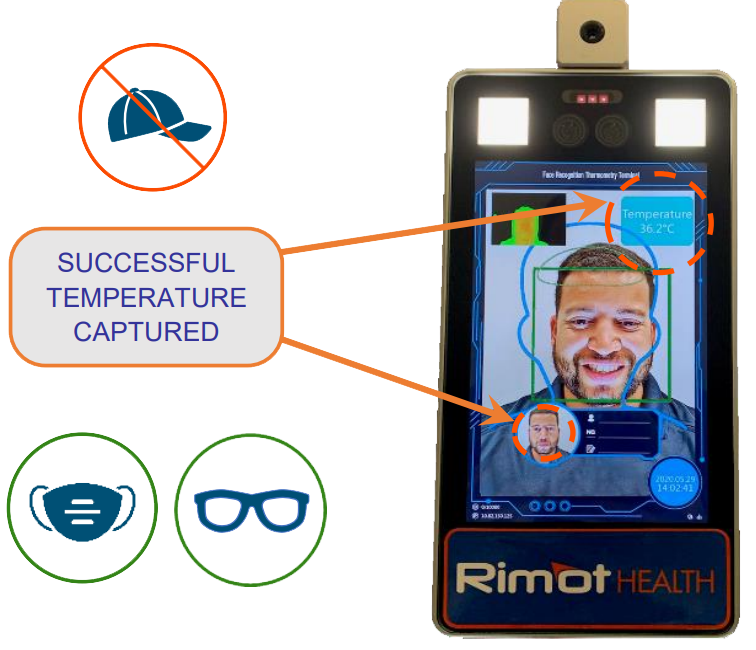 Schools are starting up again, mostly online. However, in-person classes will be resuming soon. Schools need to consider the best way to monitor students' health and keep them safe. What if there was a technology to screen kids for COVID-19 symptoms?
Picture this: a student may come to school one day thinking they only have a cold. COVID-19 symptoms are eerily similar to regular cold and flu symptoms, according to the CDC. With sloppy screening methods, that person might get their teachers, administrators, and other kids sick. Without the proper screening methods in place, COVID-19 can spread rapidly inside a crowded school.
Imagine if that same person came to school and was scanned for a fever before he ever entered. Could this even be automated, to save time and prevent contact?
We've taken a look at one of these automated systems to see how schools can upgrade their COVID-19 protections. The RimotHealth temperature screening kiosk collects data from students who are trying to enter a school. The kiosk measures temperatures and gives a COVID-19 questionnaire to all users, then collects and stores this data. Managers can access that data and analyze it to make more informed decisions.
Let's imagine a situation where RimotHealth is in use. RimotHealth's temperature scanner would check a sick student for fevers contactlessly. The technology would have detected his fever and sent an automated alert to all school administrators. The student would also have to answer a health questionnaire about his symptoms, which records his data and sends it to administrators. With this modern virus threat scanner, administrators can detect sick people before they infect anybody. 
Take a look at these videos to see RimotHealth in action. If you have further questions, please reach out here and a trained technician will be able to answer your questions. We also offer a brochure that discusses more of RimotHealth's features.